Thanks sincerely for considering a donation to the Sustainability Academy PTO. Your tax-deductible donation will be contributed directly to activities which foster inclusion, education in sustainability, and appreciation of nature.
To donate by check, address donations to:
The Sustainability Academy PTO
Attn: PTO Treasurer
123 North St.
Burlington, VT 05401
The Sustainability Academy PTO is a registered 501(c)(3) non-profit. All donations are tax-deductible. If you'd like a receipt for your donation, please email your name, address and donation amount to sustainabilitypto[at]gmail[dot]com
Other ways to donate to the Sustainability Academy:

    Amazon Smile – Search for Sustainability Academy PTO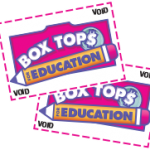 Collect Box Tops from a variety of grocery items. Bring them to the collection container in the lobby.